B2B Charming Copy Template Pack
$1,409.00
A collection of effective templates for the ambitious agency owner, freelancer, or other B2B supplier.
Description
This pack includes effective templates for:
Booking sales calls & meetings with even the busiest, most senior contacts.
Inviting yourself onto podcasts that your audience listens to.
Reconnecting with old clients to try and get repeat business.
Getting the attention of influencers to promote you or your clients' products, or just to make yourself known.
Following up with a prospect who hasn't replied to your proposal, without seeming 'pushy' or desperate.
Sending direct messages on Facebook, LinkedIn, and Instagram that stand out and get responded to.
Following up with prospects you've met at events, seminars, or meet-ups.
Booking as many job interviews as you need.
Contacting journalists for link building, PR, or content marketing purposes.
Inviting prospects to your events, seminars, and meet-ups.
Breaking the ice with potential partners with the aim of developing mutually beneficial relationships, e.g. You may run a digital marketing agency and wish to partner with a design agency so you can refer clients to each other.
Arranging interviews with sought-after experts in your industry.
Booking yourself speaking engagements at key events.
Retaining more clients with a monthly "How are we doing?" email.
Sending that final 'break up' email of your sequence that charms even the busiest, most reluctant prospect into replying.
Dealing with the response "What will it cost?" when you need far more information to be able to put a quote together.
Getting your foot in the door in new niches where you have no experience or case studies to support you.
BUY NOW
I also have my 'all in one' template pack, which includes these templates and a whole bunch of other effective templates. Click here to take a look at it.
Does This Stuff Work?
Yes it does!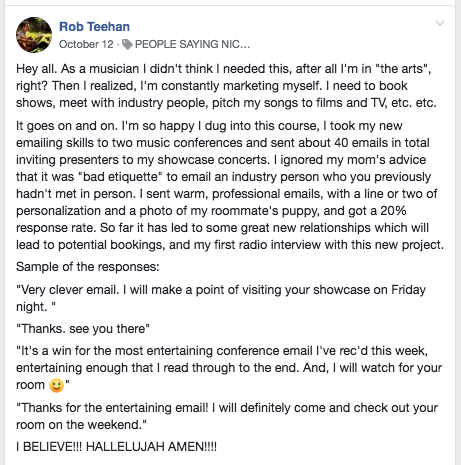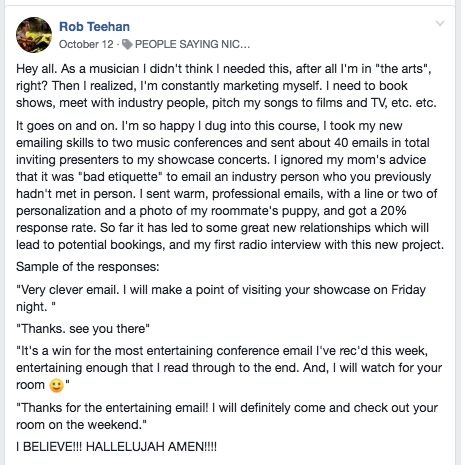 BUY NOW