Unusual uses of charming copy
Learning the mechanics of charming copy, and being able to write it yourself, means you'll be able to write for any purpose. Whatever your request might be, you can 'charmify' it yourself, thus enhancing the possibility of your request being agreed to.
The most obvious and popular use of charming copy is to book sales calls. And it does that well. It did for me: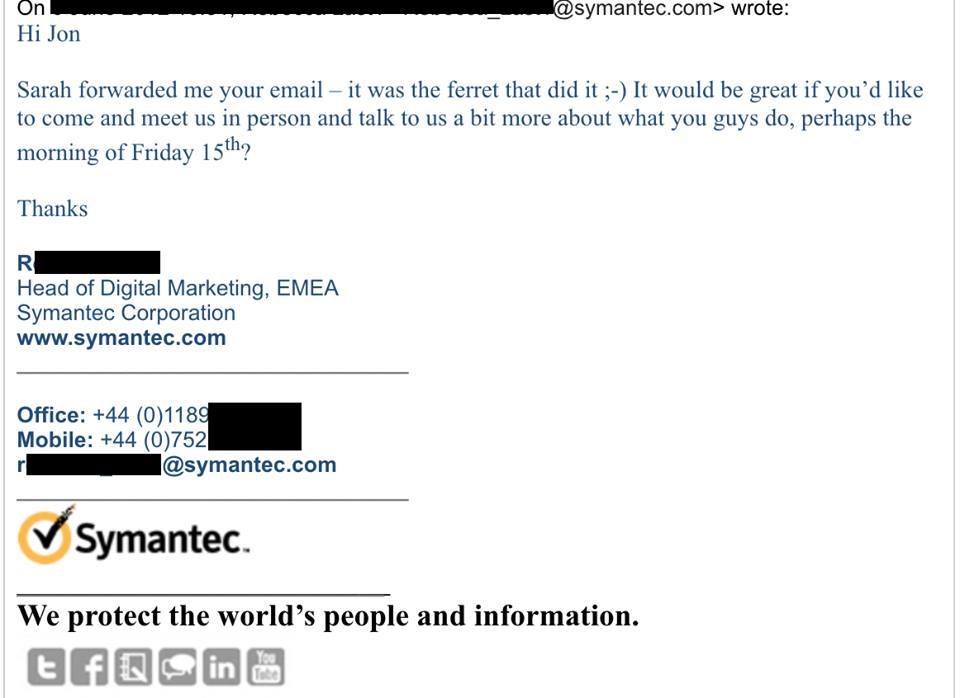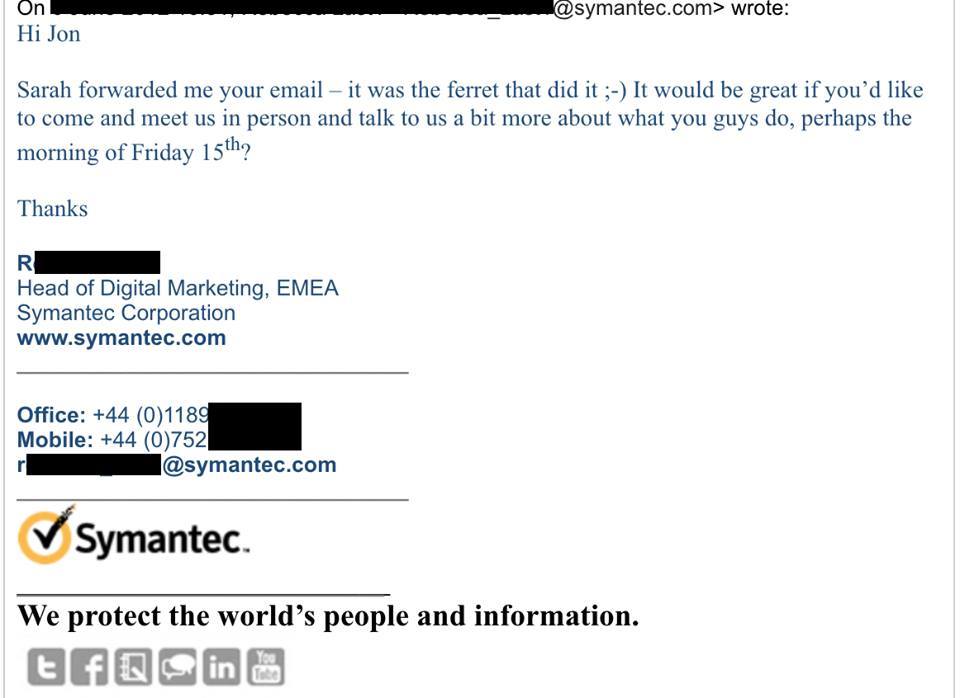 And it does for my customers: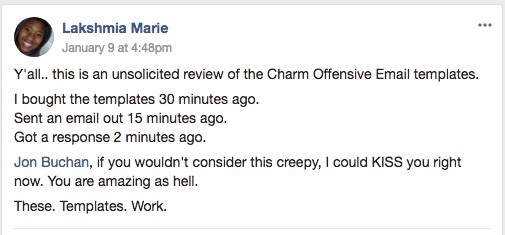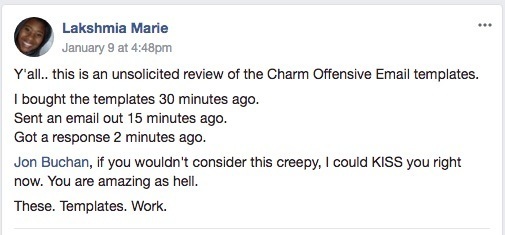 But it also works for a whole range of things I had never planned for.
Such as getting in front of music industry bigwigs: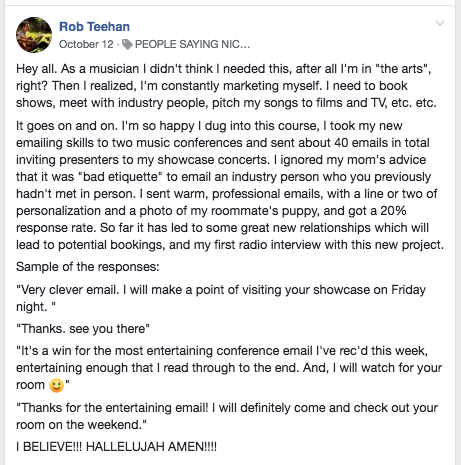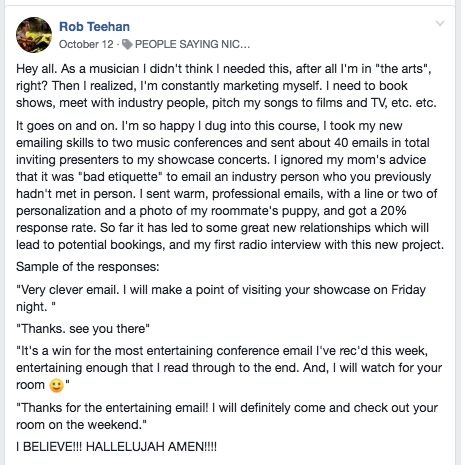 Getting your dream flat: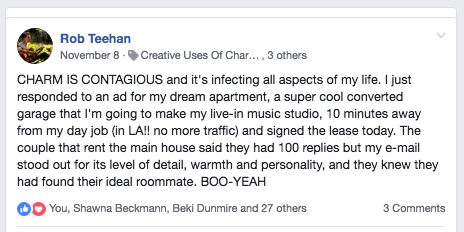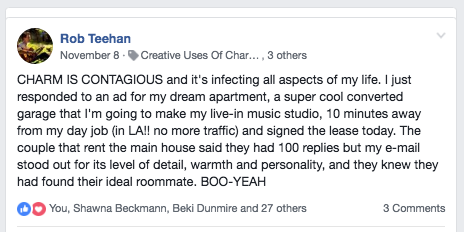 Asking for an extension on a university dissertation: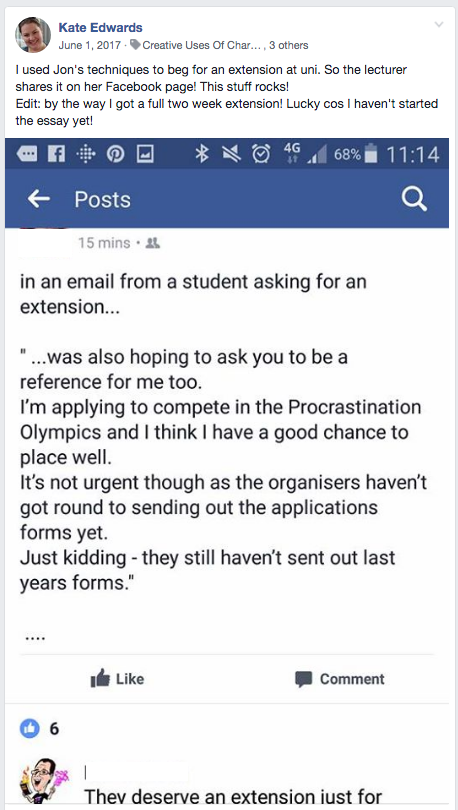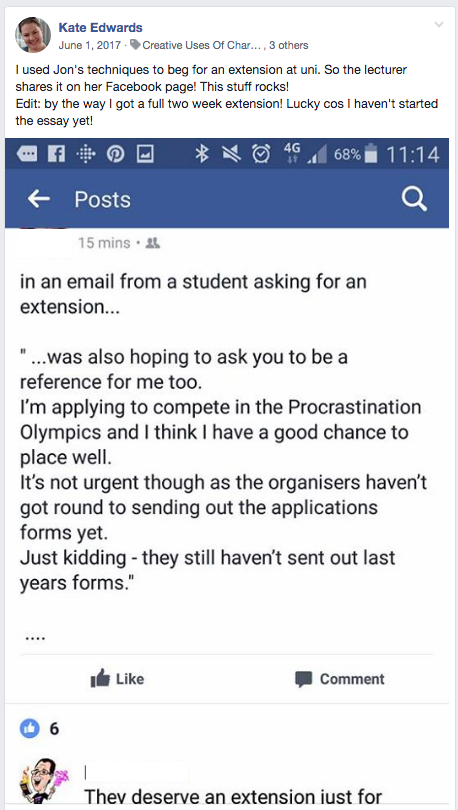 Booking podcast guests: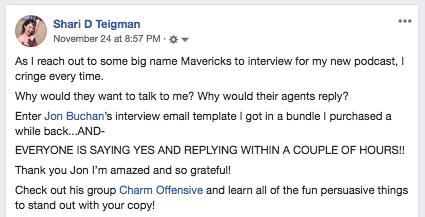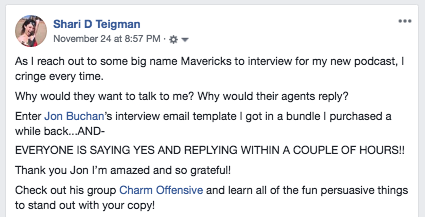 Acquiring raffle ticket prizes:

Booking gigs as a magician: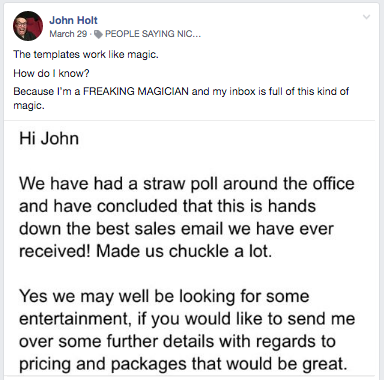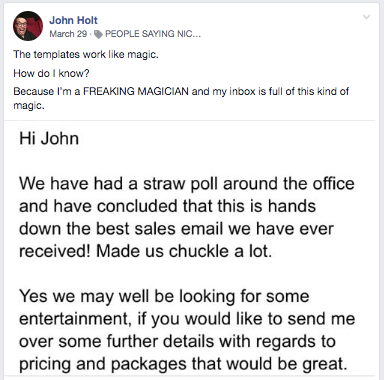 Getting out of a contract: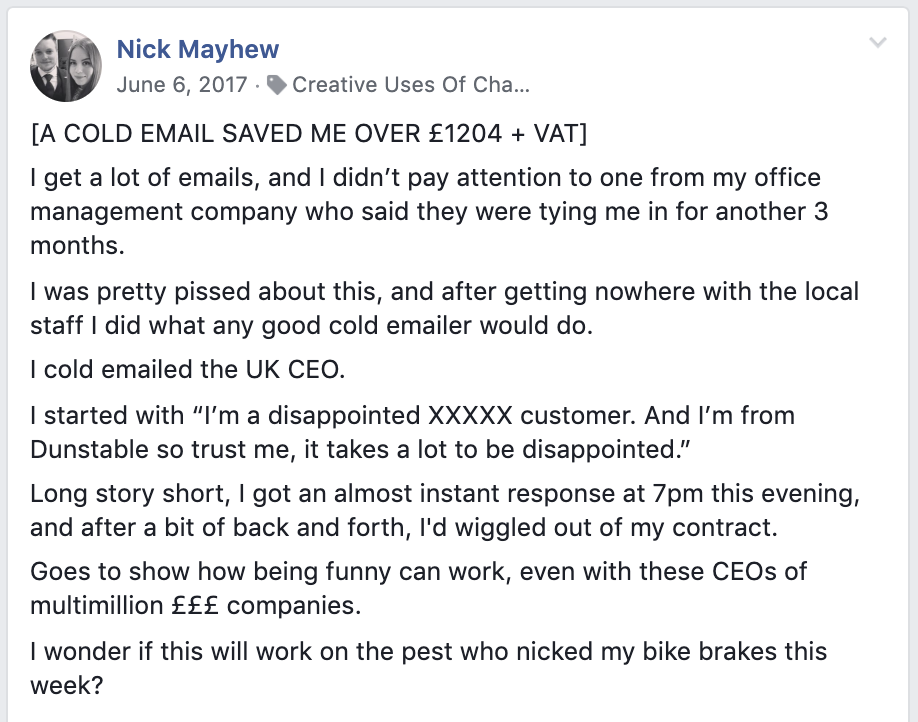 Selling an old computer on Craigslist (or similar):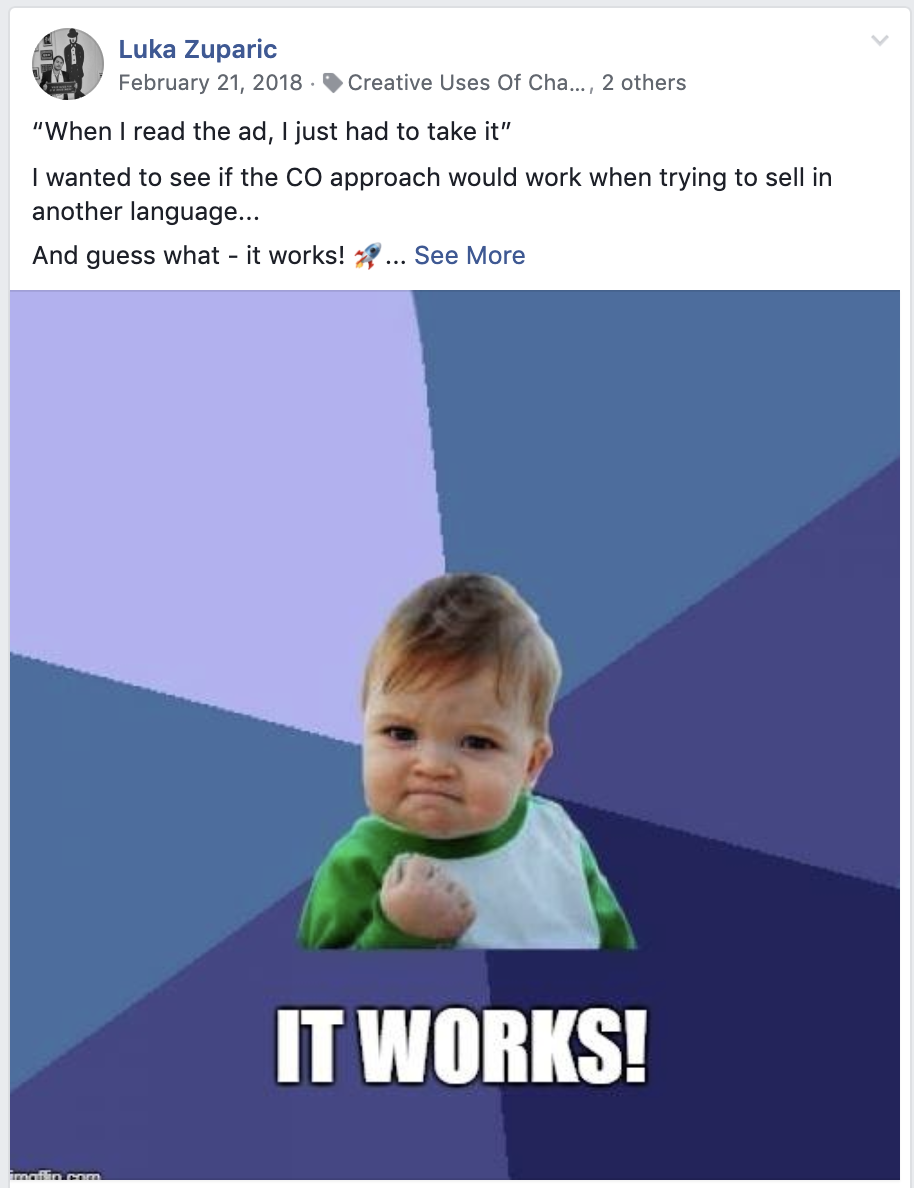 Getting an apartment *AND* several dates: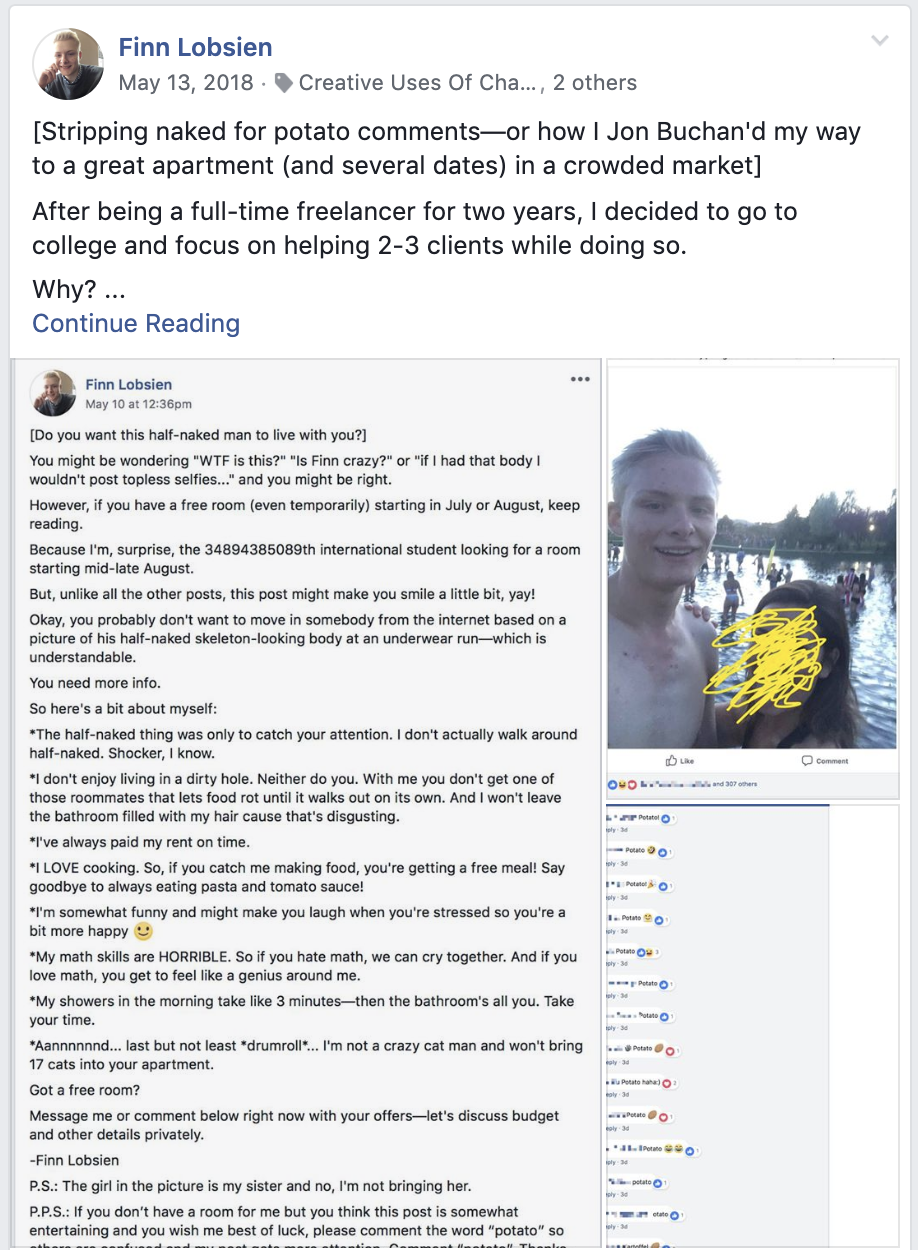 Getting money off stuff: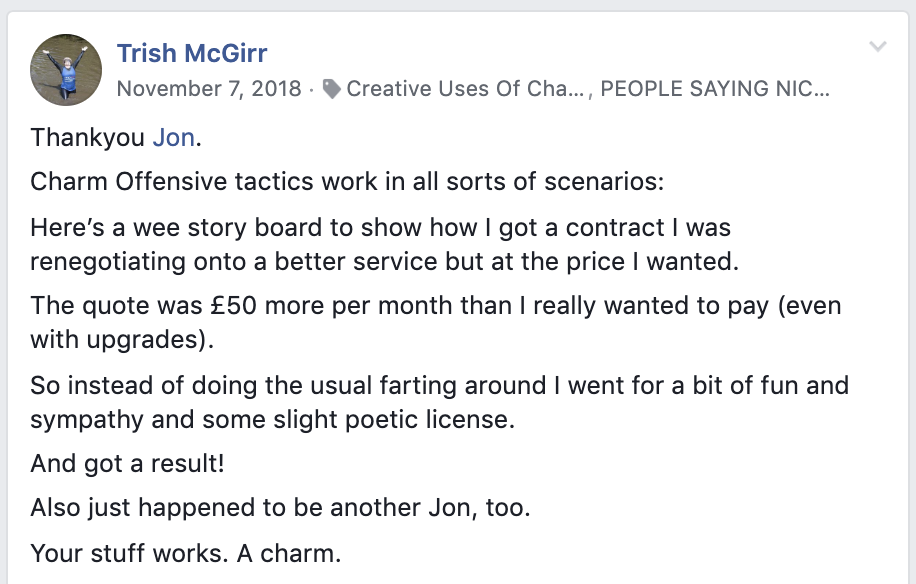 Asking the CEO of Nike a question: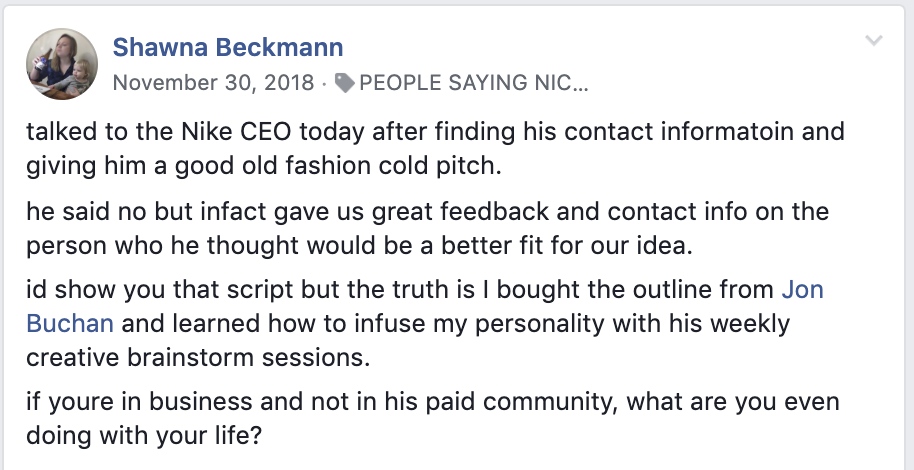 I, too, have used charm style copy for more 'unusual' reasons.
This includes:
Getting your ads re-approved and fixed for you: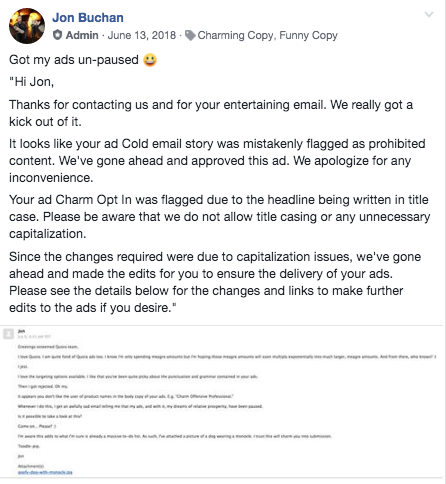 The first screenshot on this page was from Symantec.
We ended up winning them as a client.
When we won them, we had to get results. They were quite clear about that. They had taken a chance on our small agency and we had to deliver, or we would be fired.
We had created some big content pieces for them, and needed for big tech publications to cover them.
I sent a charming cold pitch to the then editor of VentureBeat. It worked.
5 years later, he tells me still remembers that pitch.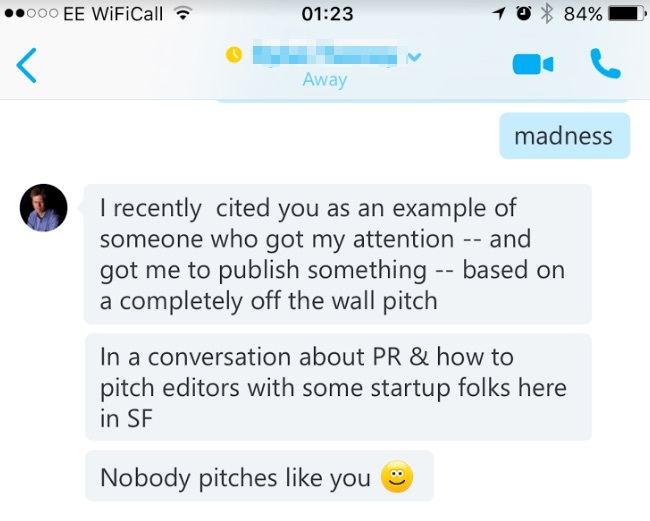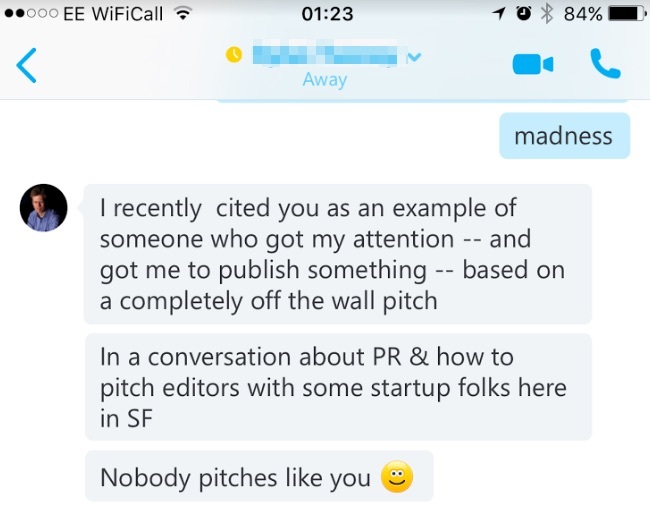 It's a comment I hear a lot.
If you can learn to write with charm, you can book sales calls, meet your heroes, get out of scrapes, open up all sorts of opportunities for yourself, generate PR coverage for yourself, and all manner of other beneficial activities that will help you prosper – all while making people smile.
If you think that's a skill you'd like to add to your toolkit, you should check out my Writing Workshop on Thursday the 30th of May at 12pm (UK time).
As part of the workshop, I will be running through a variety of my templates line-by-line, explaining the structure, the joke formulas, and the persuasive devices I've used. I've termed this part of the session, the "Charming Copy Crash Course".
There's also a Q&A session.
And a bonus charming copy swipe file pack.
And you even get a copy review from me.
RIDICULOUS VALUE…
For the inaugural workshop, I've deliberately set the price lower than I could because I want to generate as many beaming testimonials as possible.
I can then take this show on the road, and travel the world, while teaching people my weird ways.
… And up the price, of course. 😀
The cart closes at midnight (UK time) tonight.
If you're curious, Take a look: https://www.charm-offensive.co.uk/writing-workshop-virtual/
Thank you,
💞 Jon