Magic Cold Email Training
$269.00
A full 50 minutes of accessible training on how to get the most out of cold email.
Description
In this 50 minute training video I run through one of my most successful ever cold email templates line by line, and give lots of extra info about how to push your own campaigns to the max.
BUY NOW
Why listen to me?
I got hellishly drunk one night and wrote a completely absurd cold email. I was still tipsy the next morning and decided it was still a good idea to send it to pretty senior Marketing Directors at big brands.
To my astonishment, it worked. I got the most amazing complimentary responses and requests for calls/meetings: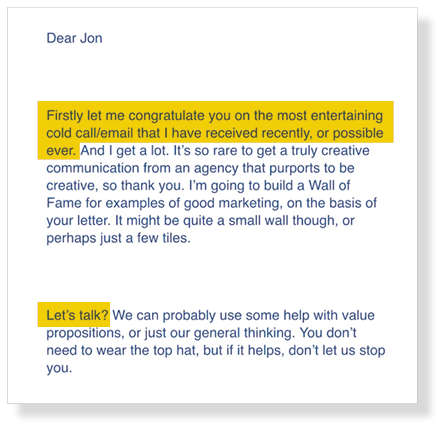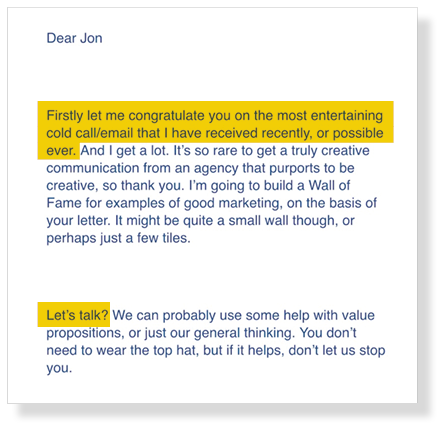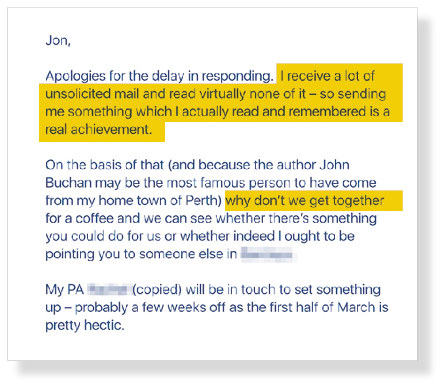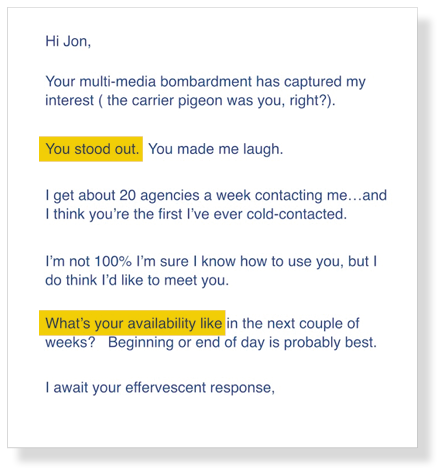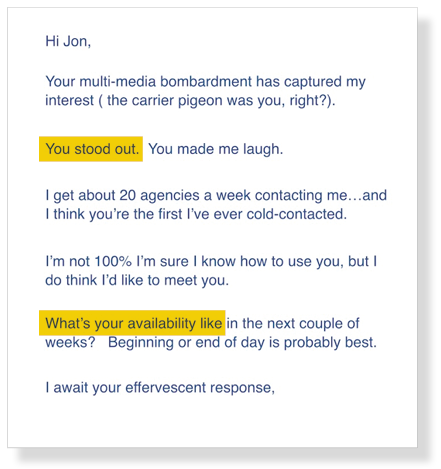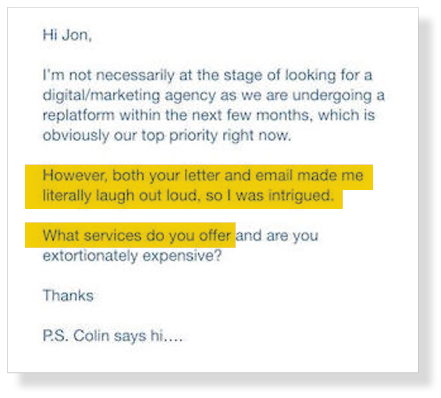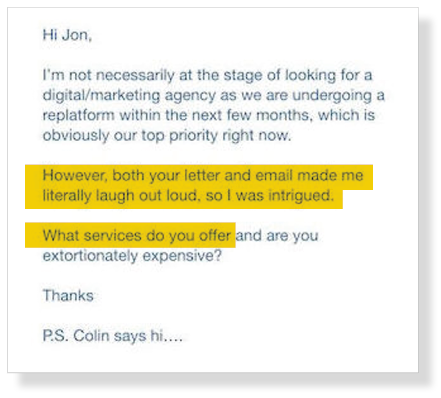 BUY NOW
My favourite one succinctly said "My colleague forwarded me your spam email and we would like to meet you to discuss opportunities."
I've met with senior decision makers at RedBull, Pepsi, Symantec, Hewlett-Packard, HSBC, Barclays and countless other global brands, exciting start-ups and regular ol' SMEs. Symantec and Hewlett Packard became clients.
All because of a crazy cold pitch.
Every time I sent one of my irreverent emails out, I'd wake up to compliments and people suggesting we should talk.
Let me teach you how.
BUY NOW